Check out the Return to School Information for Students and Families in the NEWS at
www.ntccschool.org
.


NTCC Students: We hope you and your families are well and look forward to seeing you on the first day of school, August 27th! Our reopening plan will be posted on the NTCC web site after it is approved by the JOC on August 19th. Please enjoy the rest of the summer and don't worry about purchasing tools or materials yet. We will communicate what you need once the plan is finalized, however, the PS Bank Scholarship application is open and we encourage you to apply as soon as possible.


Northern Tier Career Center is excited to announce Teacher Pages are now available for students to access optional enrichment and review activities and connect with teachers and class. Visit
www.ntccschool.org
and click COVID Closure Student Resources for your teacher's page.

We regret to close the Blue Fountain Cafe and Cosmetology Clinic at NTCC until further notice.
The Practical Nursing Program will administer Pre-Entrance Exams on March 12, 2020 and April 8, 2020. Please call 570-265-8113 for more information or to register.
Come to NTCC on Thursday March 5th @ 6:00 p.m. to see firsthand our student demonstrate their skills!

PreNursing level 1 students are learning about blood and blood types this week. And learning what their blood type is.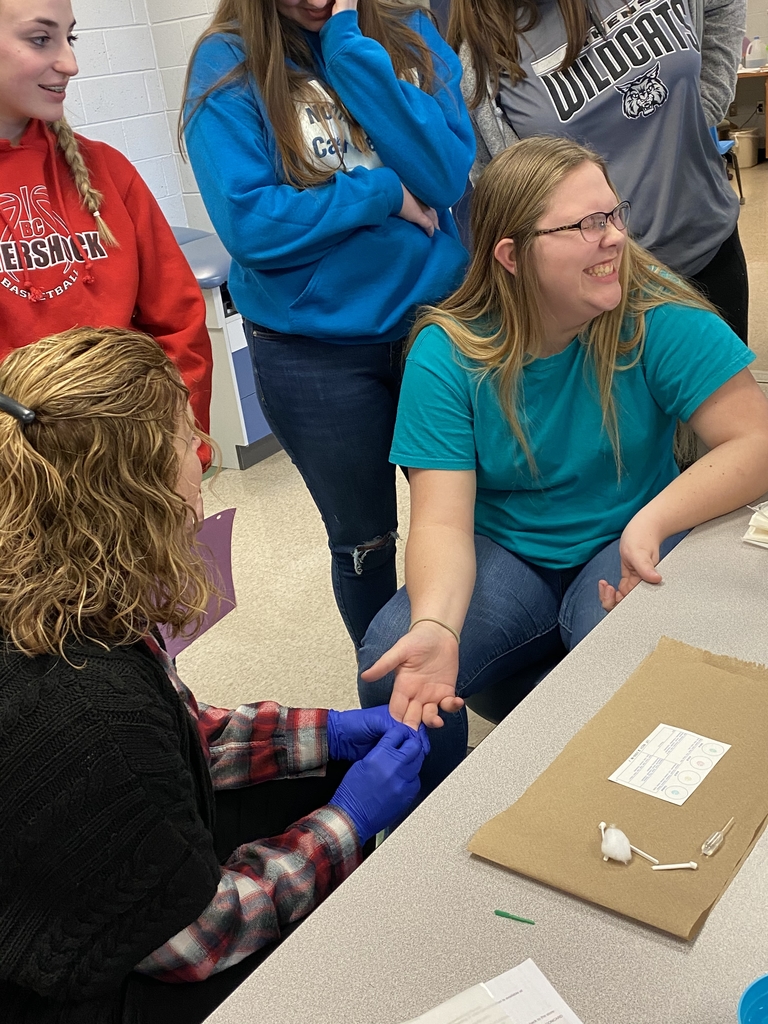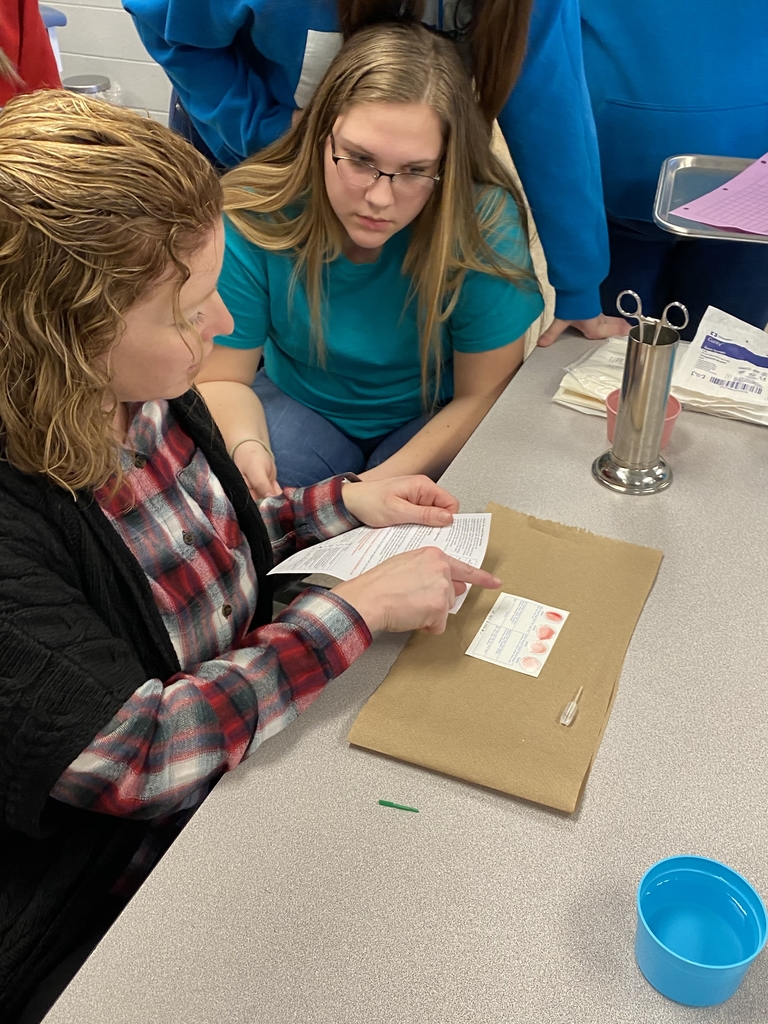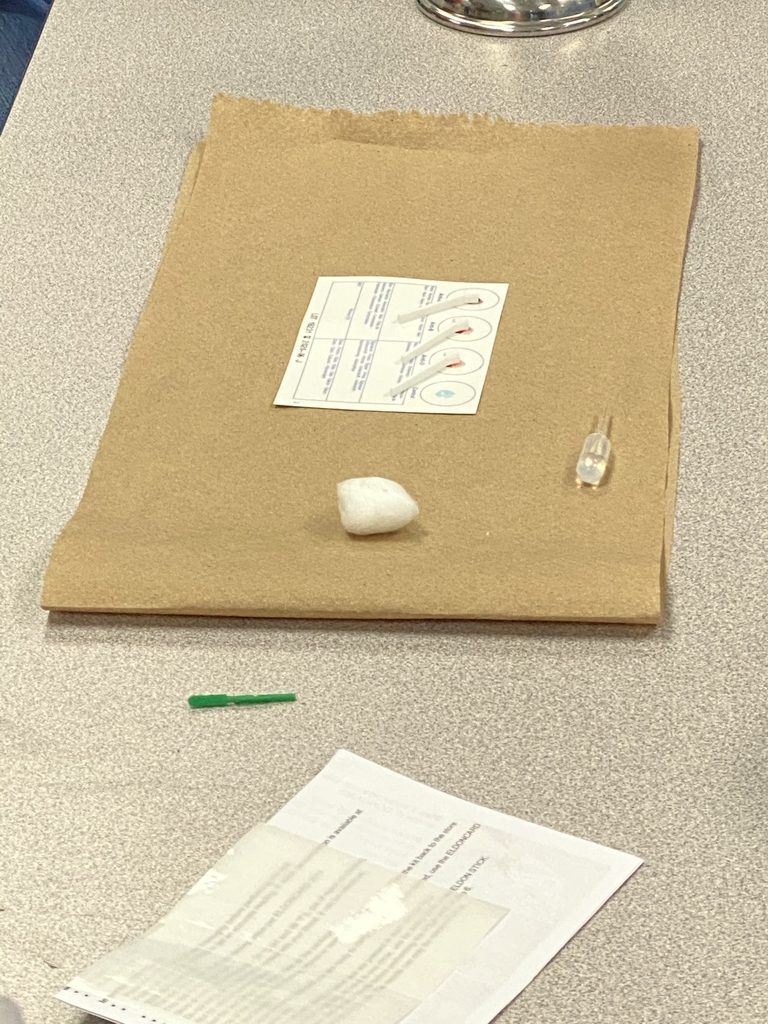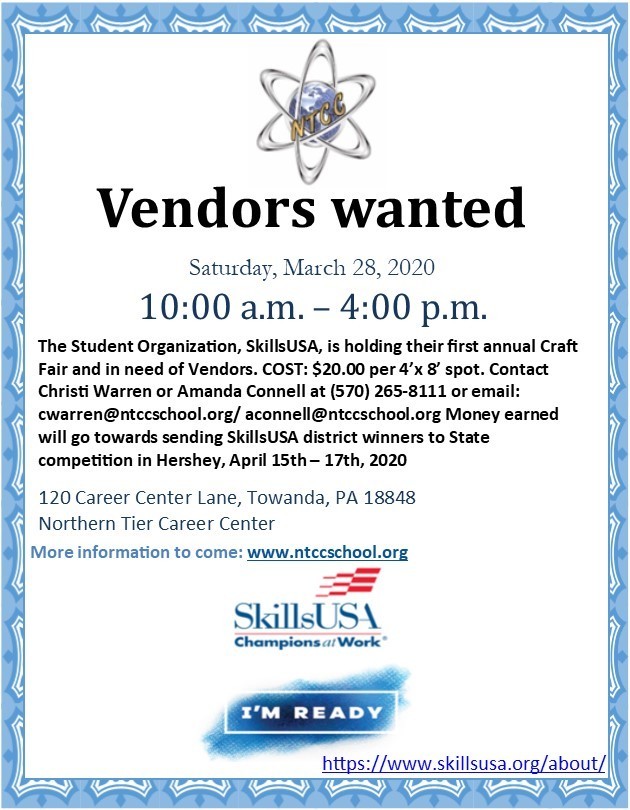 Congratulations to IT student Kirsten Shults from Towanda. She attended the FBLA competition and won 1st place in the Computer Applications category. Way to go!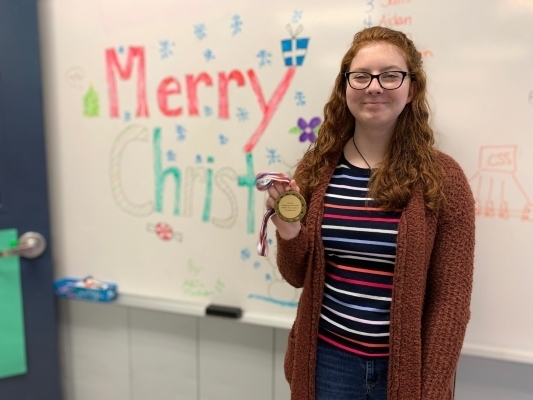 Holiday hair competition in cosmetology!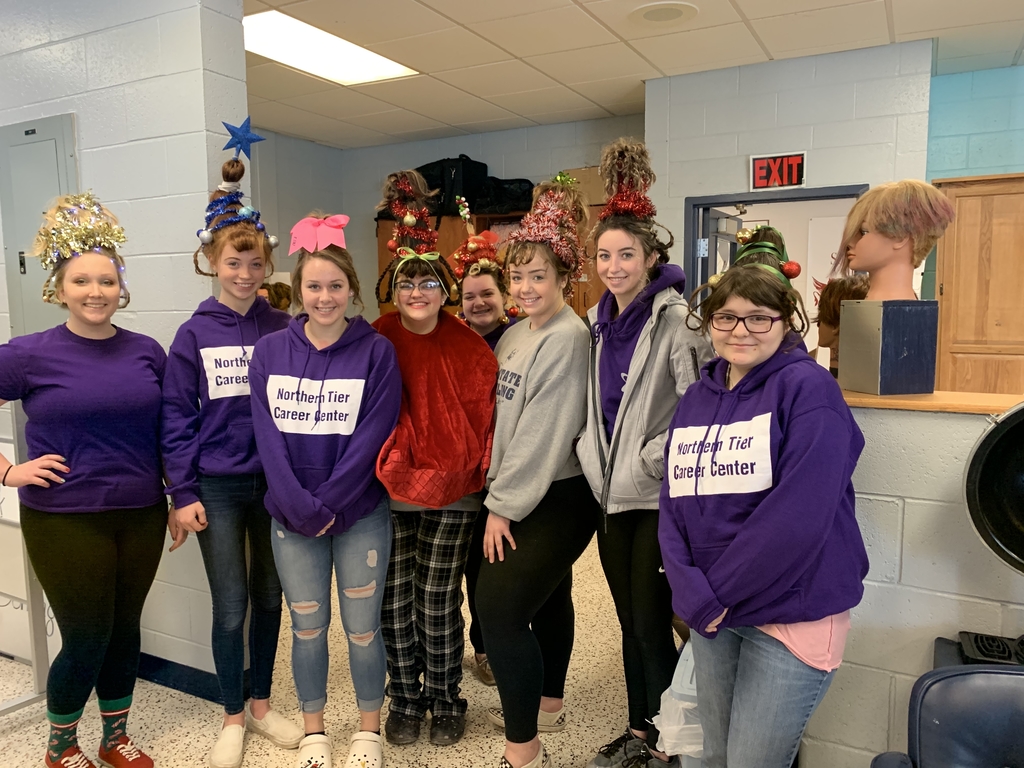 Building construction hoppin' on the sweatshirt trend!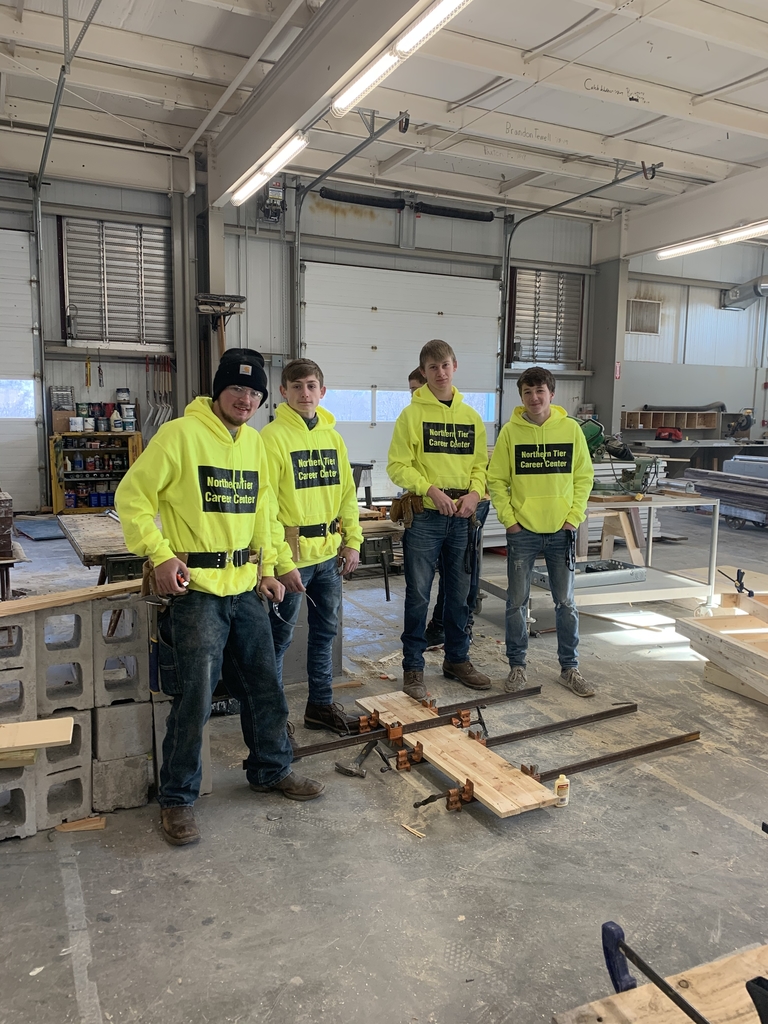 Students in automotive mechanics replace brakes, run a scan test on the O2 sensor, and perform engine maintenance.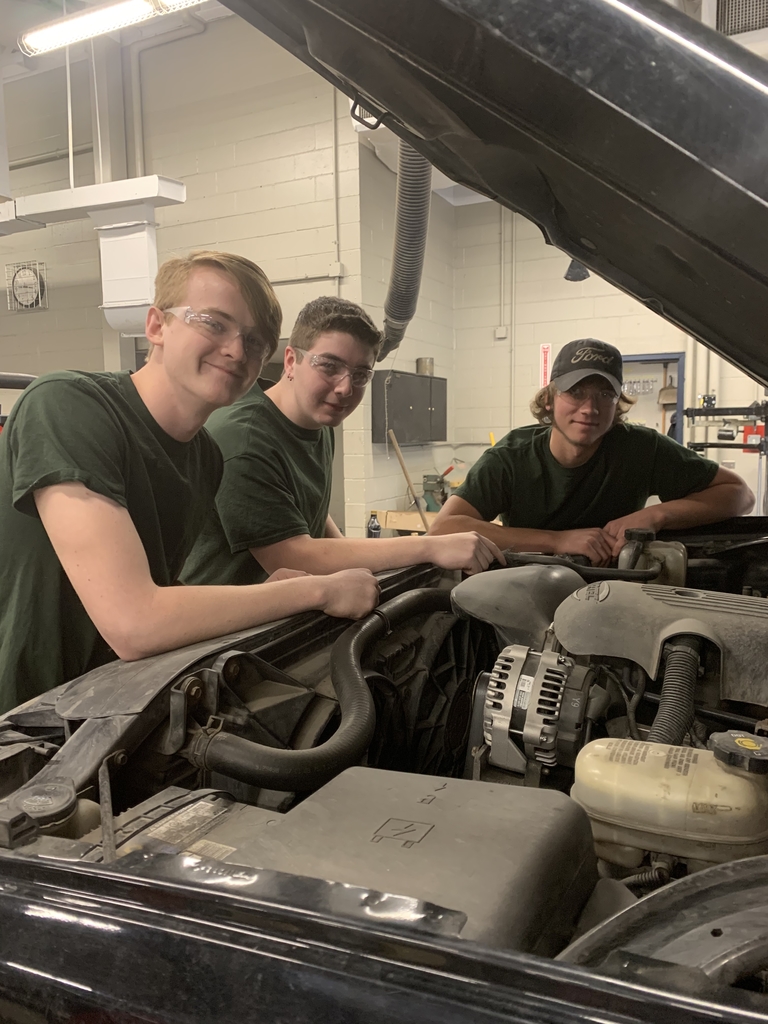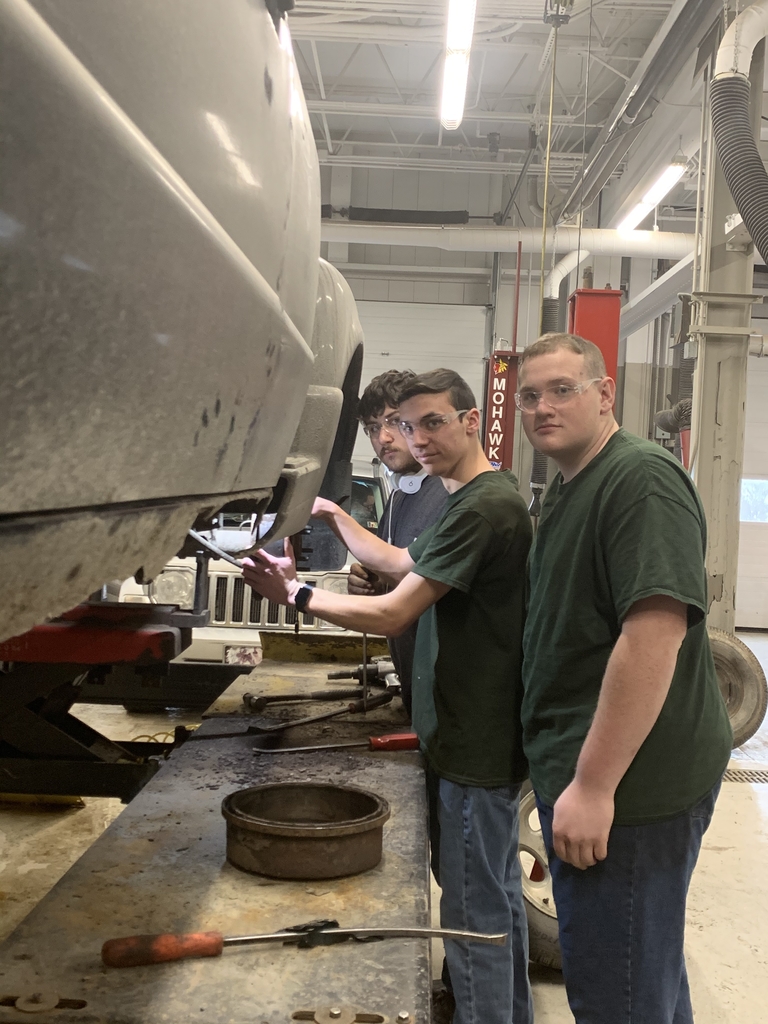 Building Construction students work to complete the concrete storage building floor

PreNursing Level 1 had a fun day exploring different programs at Career Day at Penn College.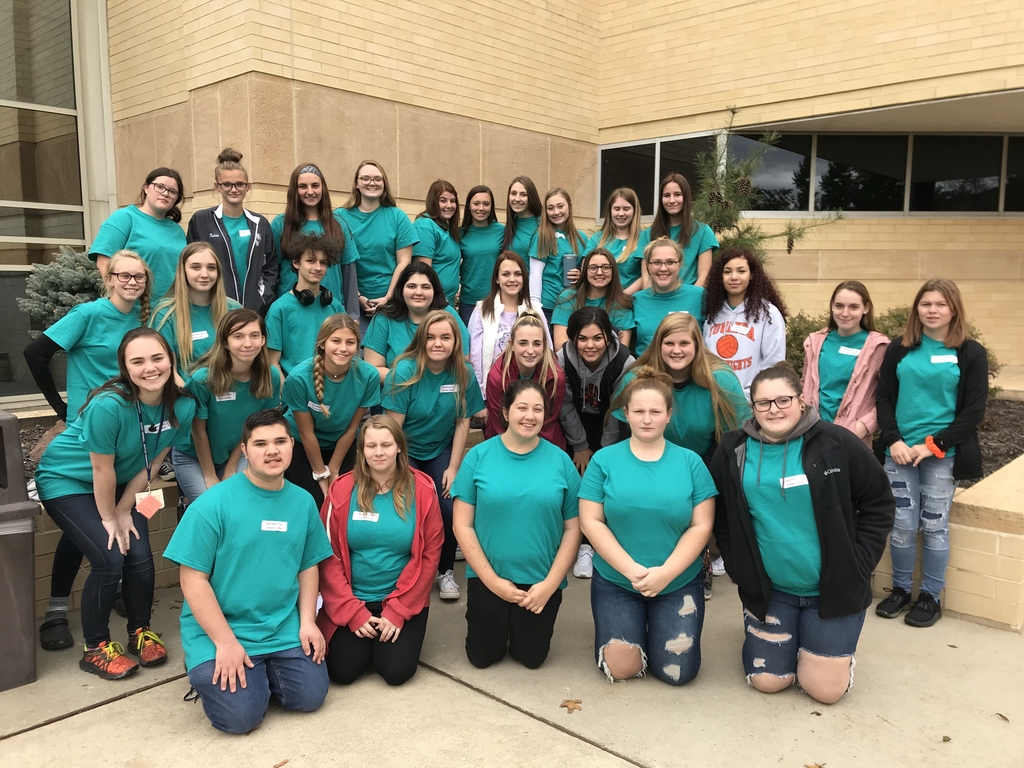 The Foodservice Production and Management students recently opened The Blue Fountain restaurant for the year. The restaurant is open to the public Wednesday through Friday from 11:30am to 1:00pm.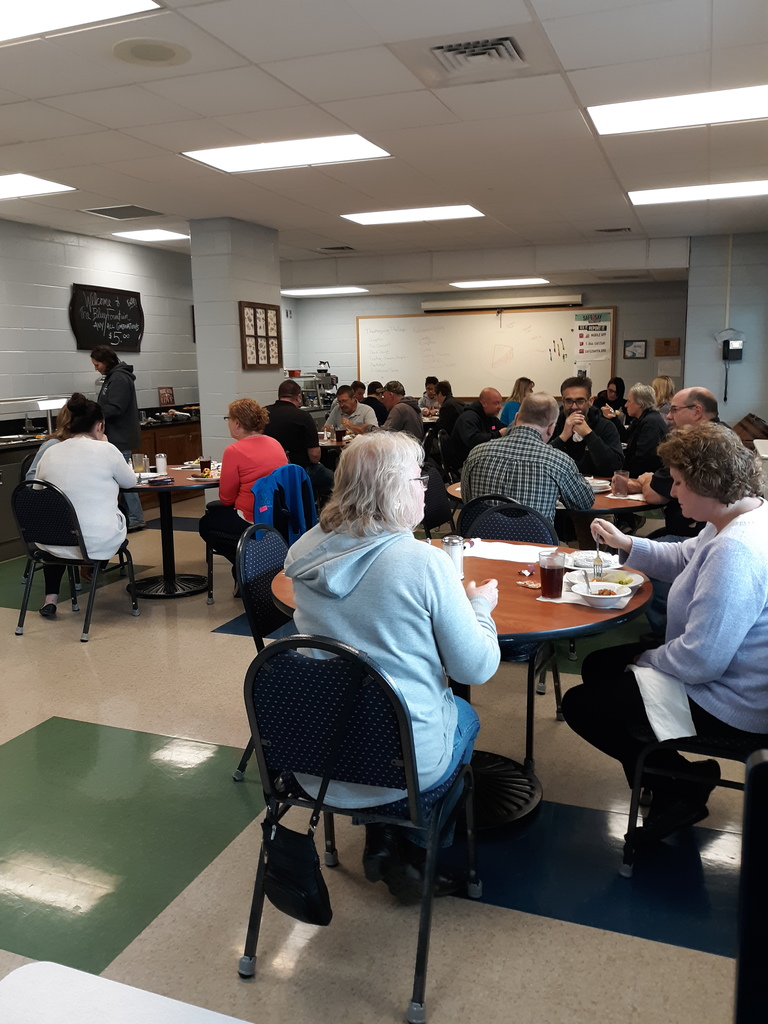 Caleb Walker, building construction student from Wyalusing, is the champion of the speed and accuracy competition at Penn College's PA Build My Future event!