STUDENTS OCCUPATIONALLY AND ACADEMICALLY READY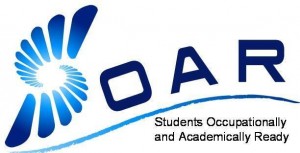 SOAR is built on programs of study (POS) that incorporate secondary and post secondary education elements and include coherent and rigorous academic and technical content aligned with Pennsylvania's challenging academic standards. SOAR Agreement Articulation for advanced credit transfer is made possible when Perkins‐allocated postsecondary institutions and Pennsylvania secondary schools offering SOAR programs agree to the terms and conditions stated in the Perkins Statewide Articulation Agreement.
SOAR Mission
The mission of SOAR is to prepare students for college and
careers in a diverse, high‐performing workforce.
SOAR Benefits
• Saving Money on College Tuition
• Saving Time by Shortening College Attendance
• Getting on the Right Career Pathway
• Entering the Job Market Ready
• Getting a Consistent Education
SOAR Articulation
SOAR credits are accepted at higher education institutions.
The following Northern Tier Career Center programs have been approved by the Pennsylvania Department of Education, Bureau of Career and Technical Education for SOAR:
Autobody Repair Technology

Automotive Mechanic Technology

Building Construction

Computer Networking Technology

Diesel Mechanics Technology

Electrical Occupations

Food Production

Health Assisting

Machine Tool Technology

Welding
For more information please check out the official SOAR page at the Pennsylvania Department of Education