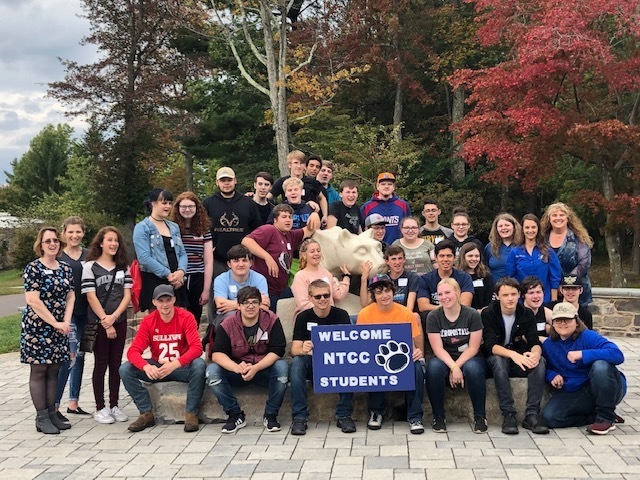 IT Students Visit PSU!
Gary Martell
Monday, September 30, 2019
Thirty one of the 2019/2020 technology students visited the Wilkes-Barre campus of Penn State University. The Penn State faculty and staff welcomed the group and spent their time introducing everyone to the programs and campus life. After lunch, the Lion Ambassador's took the students on guided tours and the day ended with some Penn State goodies for the students to take home.
Last year's IT students, taking advantage of the dual enrollment opportunity, earned 84 Penn State credits. This year's dual enrollment students are looking to double that number through this partnership.